Tired of shelling out thousands of dollars for someone to manage your email?
Office 365 Exchange Online
can alleviate the stress and strain on your wallet

Work smarter, anywhere, with hosted email for business.
xchange online is a suite of tools designed to help take your small business to the next level. With calendar and inbox sharing, skype for business, 24/7 support, lack of on-site server maintenance and up to 50GB in Email Inbox storage, the choice is simple. Exchange migration is quick, affordable and can take place while you run your company. Find out more about Exchange Online below:
Business-class E Mail
Large, 50GB mail boxes that can send messages up to 25 MB in size, with contacts, shared calendars, and malware protection that stays up to date. Built with Exchange email technology, the leading email solution for businesses around the world. Use your own custom domain for your email address, connect with Outlook for fully featured offline support, and access via the web through any modern browser. Available on your PC or Mac, as well as Windows Phone, iPhone, Android and Blackberry devices.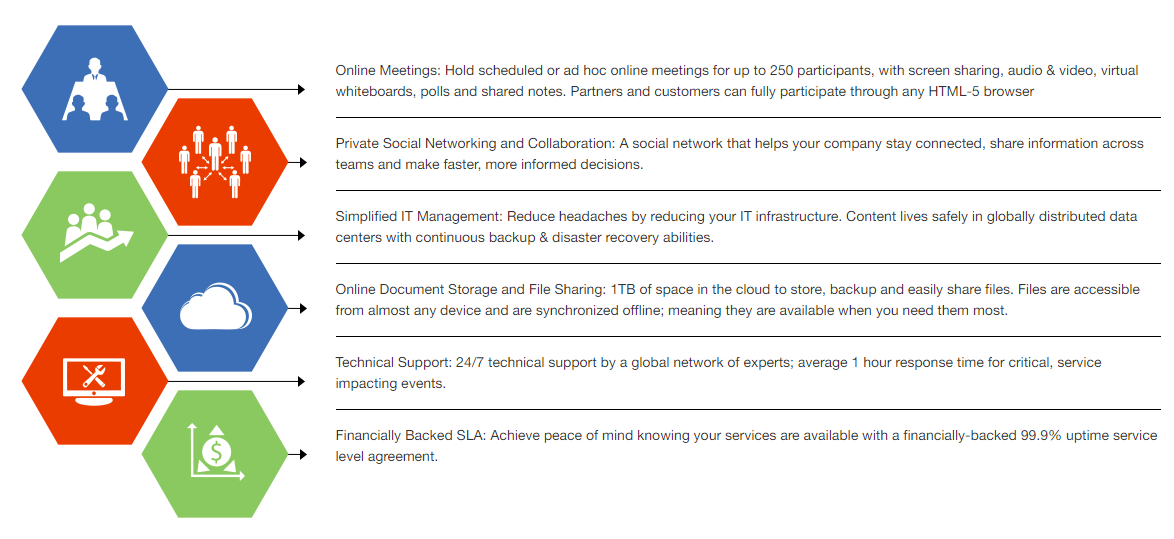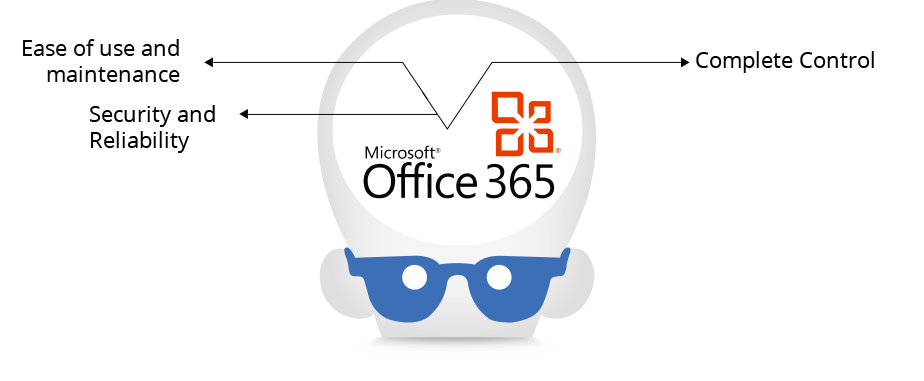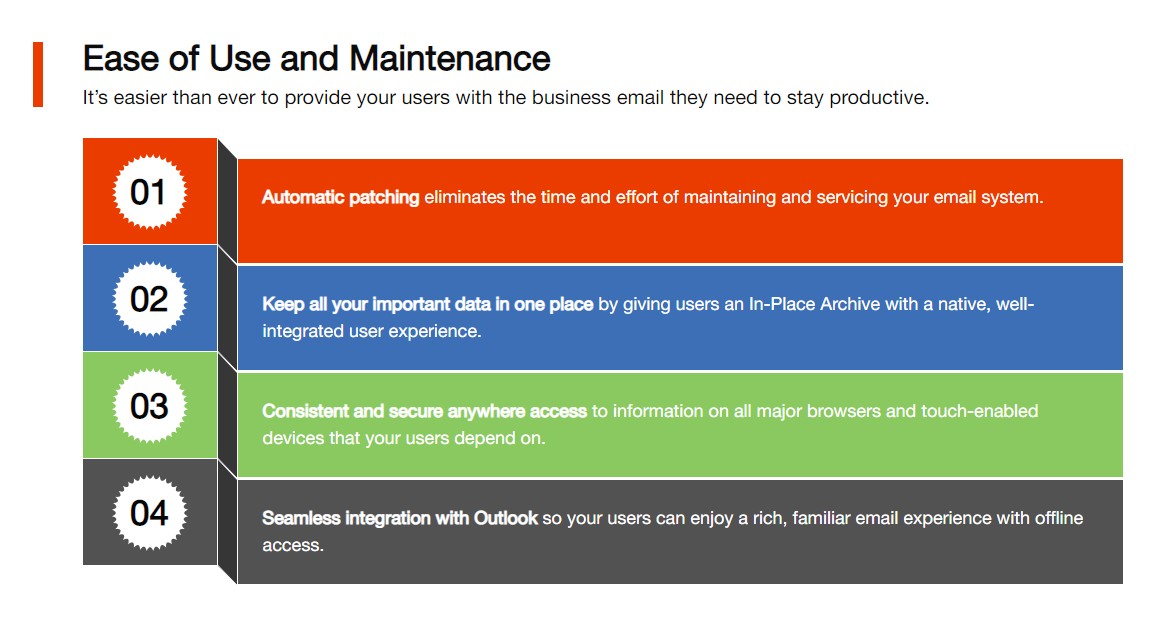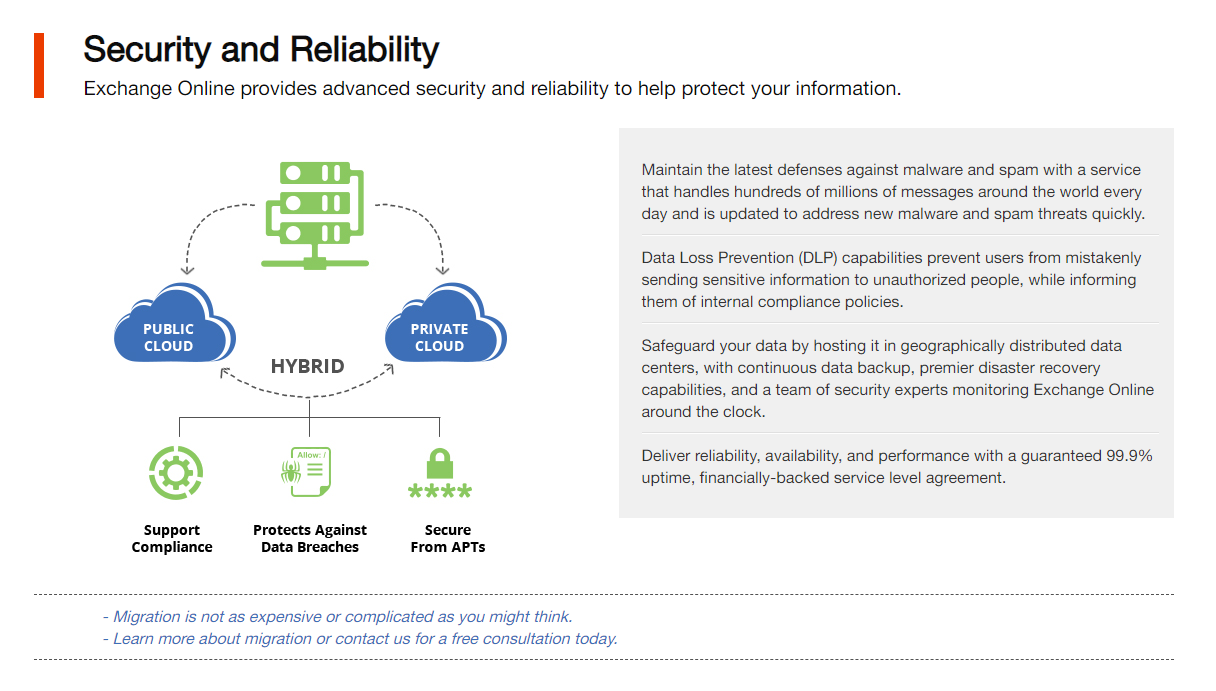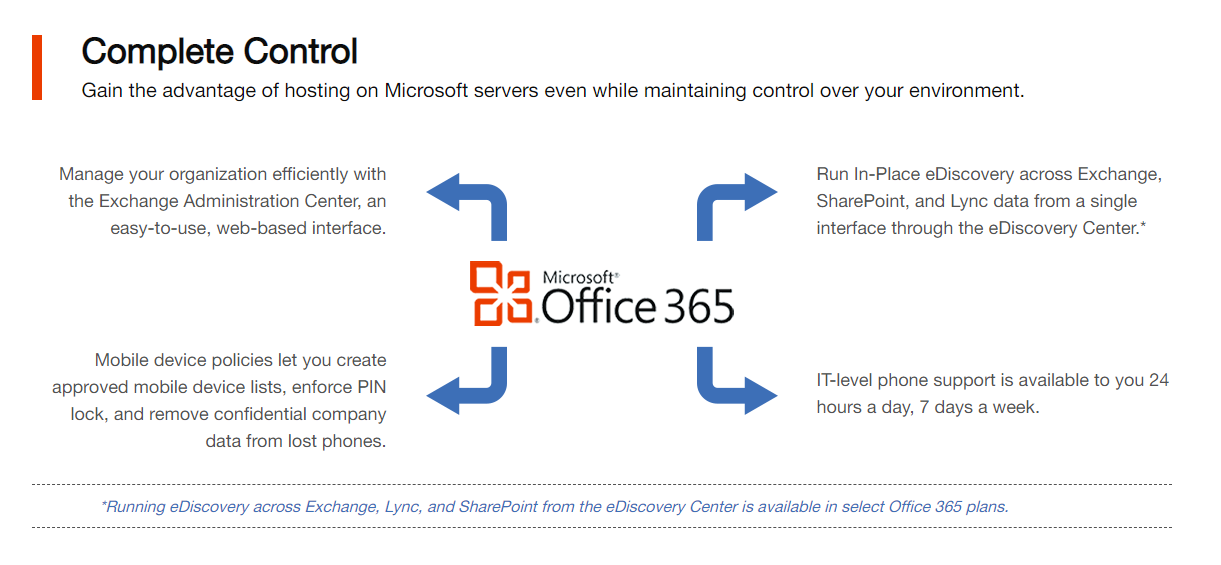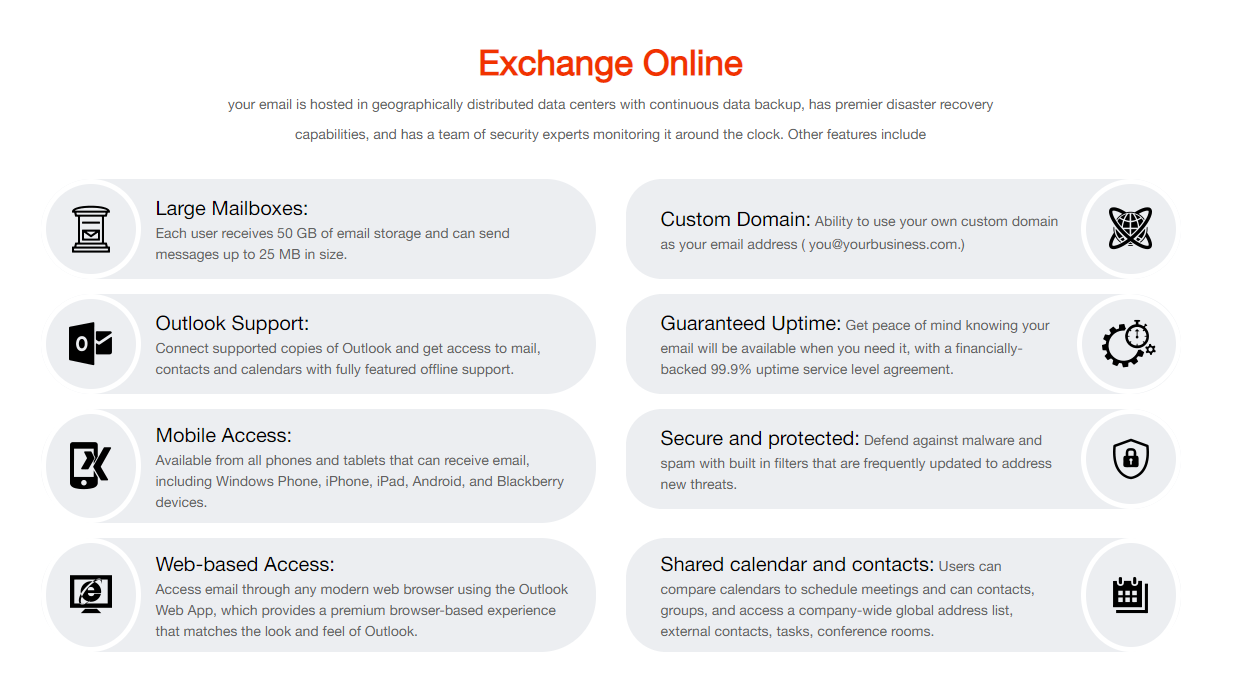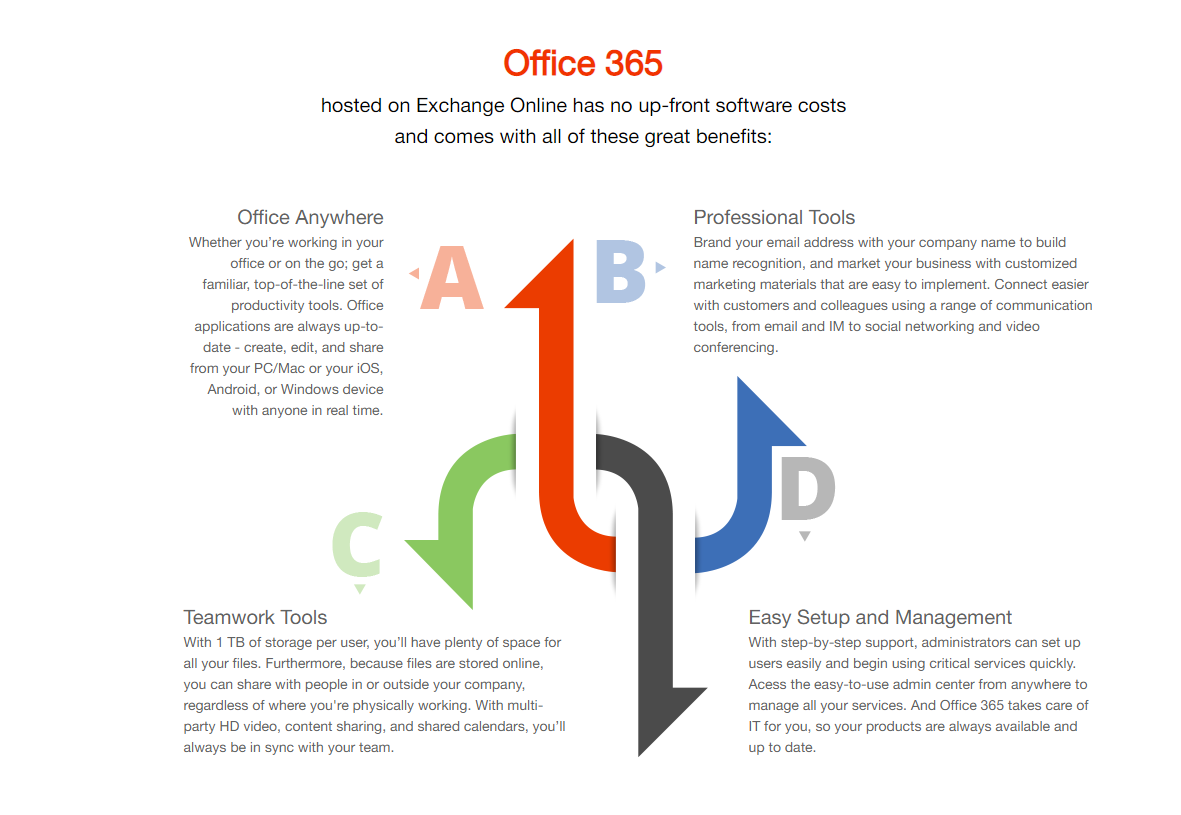 Call us today for a free consultation.