How to Become Compliant and Take Action with Royal

Microsoft is penalizing businesses that are utilizing unlicensed software, and as a result, audit letters are being delivered at unprecedented rates. Our Certified Licensing Specialists at Royal have the tools to resolve any licensing or MS audit catastrophe.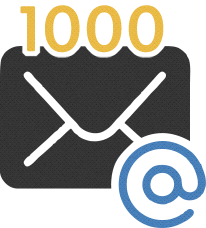 How To Survive a Microsoft Audit
If your business is one of the thousands that will receive a Microsoft Audit Letter this year, keep calm. We urge you to call us directly at
1-877-292-7712
. Royal has trained experts on standby, ready to answer any questions you may have related to the Audit Management process; Our goal is to resolve the issue(s) and help your organization get back in good standing with Microsoft. Our licenced staff will gather your information, consult with a business liaison, and create a final plan of attack to ensure that all issues are resolved in a timely and efficient manner.
The Audit Process in Three Steps
STEP ONE:
Microsoft Internal Self Audit Letter/Email
Those who receive an audit letter will be assigned the task of completing a manual audit excel spreadsheet. This is required document is to be completed by a company representative, and is relatively easy to fill out incorrectly. Not to worry; Royal is here to walk your company through it. We have an innate understanding of Microsoft Audit Letter process; we immediately involve a trained expert who keeps you involved, while taking a "digital" inventory of your business' technological assets.
STEP TWO:
Access MLS Reports
Royal has the resources and trained professionals necessary to scour business licenses and software assets with a fine tooth comb. The next steps involve the procurement of the business' Microsoft Licensing Statement (MLS) report. With the company's permission, Royal can obtain instant access and populate this report which outlines all of the licenses a business legally possess.  Keep in mind that not every OEM license and retail box item will not be included in this report.  This report only encompasses OLP.
STEP THREE:
Create a Custom Solution for Your Business
Royal will then use all this combined data to report back customized solutions for each business. We can make suggestions as to what licenses should be purchased so as to best suit your company's needs. Keep in mind that should the business choose to ignore the initial audit letter from Microsoft, they will be forced to hire a rather expensive Software Asset Management Auditor (SAM) who will then bill for all labor and services in addition to the software installed in order to brand businesses as compliant. Should companies choose to ignore both the letter and neglect to hire a SAM, they'll be dealt lawsuits and fines that will undoubtedly set businesses back financially.
The fact is, most companies are not aware they are out of compliance. In fact, 60-90% of all businesses are utilizing software that is not legally licensed. Royal is proud to have helped thousands of companies obtain compliance with Microsoft's audit process, and we can do the same for you. The first step is to give us a call.
Looking to avoid an Audit? For those who want to be proactive and have not yet received an audit letter, we're still here to support you. Royal can organize a business' software assets even if they have not been labeled as non-compliant. We have a program to employ preventative measures for a company's software assets – this process will help organizations avoid an audit all together. Call us today to discuss how Royal can best serve your licensing needs and help save you from the headaches of a Microsoft Audit.
Why Choose Royal Discount?