Microsoft's Azure Backup services meets the need for the increased demands of data retention in the marketplace. With Azure Backup, organizations can reduce costs of backup storage, improve efficiency and ensure data is available when needed, all while taking advantage of cloud technology and scalability.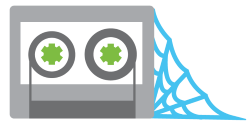 Scalability and Availability
With old tape backup systems, backups grow to many tapes which become untrustworthy over time. The equipment used for tape backup often become less efficient over time as the size of data grows, even breaking and leaving backups unreliable. Likewise, off-site storage leaves the data unavailable for key points in time when data recovery is necessary for business operations to continue.
With Azure backup, there are no tapes to maintain off-site as well as no, or less, equipment to calculate into capital expenditures. Data growth and recovery are no longer subject to the location and reliability of tapes and the associated equipment. Data backed up with Azure Backup is available so that client needs for data recovery and growth are no longer a concern with the pay-as-you-go plan that increases only data increases.
Security and Reliability
Using Azure Backup creates a more secure and reliable backup solution. Data backup is stored across multiple datacenters in 6 different copies to create highly reliable backup availability of data when needed. There is far less worry and concern with data recovery requests because data can be restored on-demand.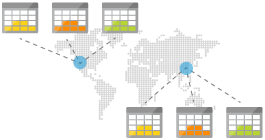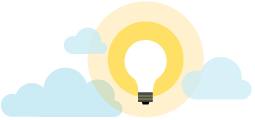 Retention and Recovery
Business needs due to legal compliance and other factors mean that data retention is more important than ever for companies. With old tape backups, the number of tapes and the time required to backup or recover data is more cumbersome. Azure Backup allows companies to better leverage their demands with highly available copies of data for immediate recovery without waiting for physical delivery of tapes. Without the limitations of older equipment, restoration of data can be completed faster for more business efficiency.
Remote Office Protection
Many businesses have remote offices of varying kinds, many operating with budgetary constraints that reduce available backup equipment or reliable maintenance of the backup. A small office may not consistently have data backed up. But an office with a data connection can now be backed up to the cloud and reduce the worry of data retention at remote locations. Businesses can invest economically in backup technology to even these types of offices using Azure Backup while easily recovering data as necessary.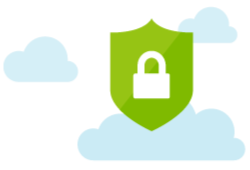 Available Backup Solutions
On-Premises Backup
Using native Azure backup on-premises backups, even from virtual machines, can be backed up over an internet connection to the cloud all built on Azure managed services such as Backup Server, Backup and Blob Storage. These managed solutions require no maintenance for the business and run in a high-availability environment. Data can be easily restored down to the application and file level without delay.
Additionally, backup solutions hosted on-site such as Commvault Simpana or Veeam Availability Suite can be incorporated into the backup architecture. These solutions can backup to Azure services and be used to restore data.
Cloud Solutions
Application and file implementations on the Azure Cloud can be backed up using Azure Backup services. Virtual machines can be backed up using Azure native services or using thrid-party solutions such as Commvault. There's no worry about retention on-site as the data is backed up to another Azure datacenter location.
Off-Premises Archival
Azure backup also provides simple solutions for archiving on-premises data to an off-site location. Businesses can use the option of archiving with StorSimple to hot and cold tier Azure Blob Storage. With this solution, data not expected to be accessed often can be shifted to a cold tier storage for cost savings while data more frequently used can remain in hot tier storage.
In addition, third-party solutions such as Commvault Simpana can be used to archive to another off-site Commvault Simpana and shifted to Azure Blob Storage.
Available Backup Products

Azure Backup Server
This product manages machine backups and configuration of restoration procedures while keeping two days of available data. This is used as part on-premises to Azure Cloud solutions.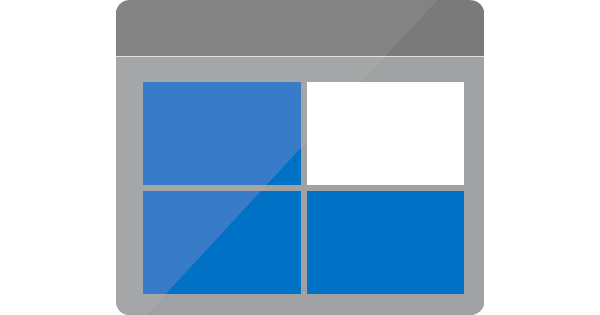 Blob Storage
Partner solutions, such as Commvault, connect with Azure Blob Storage at Azure datacenters.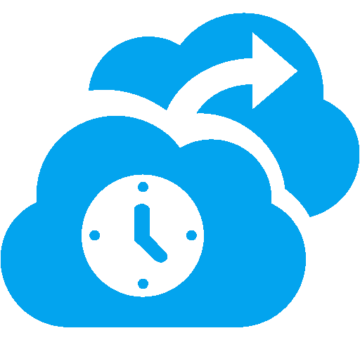 Backup Services
Azure Backup Service runs on the cloud and manages the backup configurations and retains recovery points and enforces policies.

Azure StorSimple
For tiered archival, the Azure StorSimple appliance can be used for staging data on Azure Blog Storage in hot and cold implementations.
Ready to move to the cloud? Ask us about our sister company, Total Cloud IT.
Frequently Asked Questions
Q: How is data security ensured with Azure?
A: Data encryption is used to securely transmit data to Azure facilities. You keep your encryption key locally and it is never stored by Azure. Also, data stored at Azure locations is encrypted on datacenter equipment using AES256. Data is also sent over a secure HTTPS connection.
Q: My compliance policies require long-term retention. How long can Azure retain my data?
A: Azure retains data for up to 99 years and is a better solution to transfer from disk to tape. It is a better solution to transferring tapes to off-site locations while it offers both long and short-term solutions.
Q: Does Azure prevent data corruption?
A: Return to a running state is highly important so Azure provides application-consistent backups and ensures no additional fixes are necessary regardless of the type of data – file, virtual machine or SQL database.