Azure Site Recovery Services – Protection & Flexibility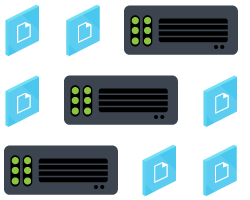 Disaster can strike an organization's IT infrastructure in a myriad of ways, the variations being dependent upon such factors as geography. With Azure Site Recovery, disaster recovery planning lowers cost while easing the minds of senior stake-holders that data is safe. But Site Recovery Services offers far more than just peace of mind.
Azure Site Recovery allows the flexibility of managing what data is recovered, where and how. Replication of servers, whether, Hyper-V, VMware or physical servers can be directed to Azure regions or secondary physical data centers depending on need. Multiple variations of cloud and physical on-premise replication are available leaving room for organizational changes and growth – even accounting for changes with hardware life-cycles.
.
When a site outage occurs, rest assured that recovery to an alternate location can be orchestrated by simple policies based on organizational needs. Priority applications can be moved and brought online first, with lower priority applications following in the order established by management. With more complicated needs, customization is available including PowerShell scripts and mapping virtual networks. Testing for disaster recovery can be accomplished without interruption to daily operations. Even manual pauses for specialized applications can be scheduled where intervention by support personnel is necessary. Take advantage of report analysis to further hone business consistency and disaster recovery requirements.
.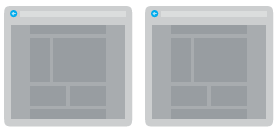 Organizations can even replicate workloads with new Azure Site Recovery capabilities. Need an application workload replicated to another site, even in Azure? This is easily done, even with burst migrations to accommodate surges in workload demand. With Site Recovery, even new application implementations can be developed and tested at a recovery site from a live replicated version without interruption of normal workloads. When satisfied that with application testing, simply replicate the new implementation to live usage.
These new capabilities function seamlessly and all within the structure of Azure's current models of security. Monitoring of replications, sites and testing is available along with analytical reports about data, servers and applications. With your IT infrastructure protected from disaster, information remains secure on your networks and in communication with Azure or secondary sites via encryption. Even data at rest can be encrypted if needed.
Benefits of Azure Site Recovery
Effective business consistency and disaster recovery – Azure ensures both simple and complex organizational consistency and recovery policies are enforced. Even manual pauses of recovery can be implemented for more specialized applications and workloads.
VM server replication is available between Azure regions, from an on-premise data centers to Azure or even between non-Azure sites. Azure Site Recovery offers all the benefits of Azure services with flexibility.
Workload replication and demand surges can be accounted for with Azure Site Recovery. Microsoft has tested a wide array of applications using Azure Site Recovery, so customers are sure to benefit from their existing workload demands.
With Azure Site Recovery, data resilience and security are improved with flexible management, planning, monitoring and report tools.
Even the most complex recovery objectives can be met with Site Recovery services. PowerShell scripts and manual pauses for specialized workloads can be scheduled in any recovery plan.
Where consistency of old disaster recovery might cause delays, Azure Site Recovery provides application consistency even when a failover occurs due to site outage.
With new implementations of applications in development, testing can be completed to organizational standards without disruption, all while using active application versions. Successfully developed application changes can then be replicated to live implementations without major disruptions.
Policies for failover between sites, no matter whether they are Azure cloud-based or organizational data center facilities, can be configured while maintaining business consistency. Replication between organizational data centers or Azure are encrypted and even archived or low-demand data can be encrypted as necessary.
Recovery plans with many variations of priorities can be managed based on organizational need. Replication of data, applications, VMs and physical servers can be configured to adhere to all requirements and tested regularly for consistency.
Existing business consistency and disaster recovery technologies such as Microsoft SQL Server AlwaysOn and System Center can be incorporated with Azure Site Recovery.
With Site Recovery, an extensive script library for specific applications is available for download to provide robust automation capabilities.
Network switchovers become a simple matter with Azure Site Recovery and its integration of network management whether IP reservations, load-balancing or other configurations are involved.
Ready to move to the cloud? Ask us about our sister company, Total Cloud IT.
Frequently Asked Questions
Q: What can be replicated with Azure Site Recovery?
A: Any variation of Azure Cloud implementations of VMs (Hyper-V or VMware) between Azure regions, data and applications can be replicated. On-premise VM and physical servers can be replicated to Azure or to secondary data centers using Virtual Machine Manager. For more information regarding supported Azure regions, contact your representatives at Royal Discount.
Q: What operating systems are needed for replication using Azure Site Recovery?
A: Contact your representative with Royal Discount to discuss requirements for host operating systems for Azure VMs, VMware VMs, and physical server requirements. Regarding Hyper-V, any guest OS supported on Azure or Hyper-V is supported.
Q: What are the VMware server and host requirements?
A: Supported vSphere and vCenter servers can accommodate VMware VMs. Contact Royal Discounts for specific information for any questions about supported hardware in relation to VMware VMs.
Q: What workloads can be replicated using Azure Site Recovery?
A: Microsoft has tested a wide range of applications and their workloads to accommodate a large number of customer needs. The applications include: AD/DNS, Web applications (both IIS or SQL), System Center Operations Manager, SharePoint, SAP, Exchange (non-DAG), Remote Desktop/VDI, Linux-base OS and Apps, Dynamics AX, Oracle and Windows File Server. Citrix XenApp and XenDesktop have been tested in some implementations. For further information about Citrix replication or other applications used by your organization, contact Royal Discount to discuss your needs.