Microsoft Exchange Online
Microsoft exchange online offers businesses fully-hosted email plans complete with online calendars and contacts. Access your data from anywhere with technology based off of Microsoft's popular exchange server. The most significant attribute of exchange online is the hosted nature of emails which enable the services to be accessed through Wide Area Network(WAN). In turn, there are no packages to configure and deploy. Setup is easy. In fact, no physical servers are needed whatsoever. This greatly reduces the capital required for enterprise-grade email management.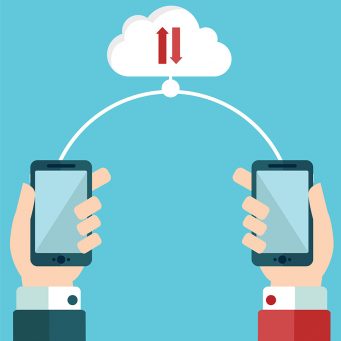 Exchange online comes with all Office 365 Subscriptions that include email services. It also comes separately as a standalone package. Exchange online is for customers who are in need of only the hosted exchange service without the add-ons. There are mainly two different exchange online subscriptions: exchange online plan 1 and exchange online plan 2.
Exchange Online Plan 1 is the cheaper of the two plans. This plan offers a secure corporate email for as low as $4.00/user per month. Each user is provided with 50 GB of inbox storage and can send messages up to 150 MB. All of the features like inbox management, sharing of calendars and contacts is available. Inbox management uses machine learning algorithms to clear up clutter from the inbox just the way you want. This service automatically moves the old message from the inbox to In-place archive automatically to clear up clutter. This plan comes with web based email support, Outlook support is not included.
Exchange Online Plan 2 is twice expensive then the Plan 1. It costs $8.00/user per month but with the extra cost a couple of handy feature like Data Loss Prevention(DLP), voicemail and practically unlimited storage. The size of the inbox for each user is increased from 50 GB to 100 GB. The primary storage is only limited by this space, the In-Place Archive has unlimited storage. Additionally, the In-Place Hold feature allows the users to protect deleted and edited mailbox items from primary mailbox and In-Place Archives. Unified messaging reports and inactive mailboxes are also available unlike plan 1. The built-in DLP allows the protection of sensitive information through rigorous deep-content analysis based on Personal Identifiable Information(PII) and Payment Card Industry(PCP). Plan 2 also comes with hosted voice mail which allow the user to answer calls with added features like dial-in user interface and automated attendants. Plan 2 also comes with only web based email support.
Both Plan 1 and Plan 2 come with bleeding edge security measures. Every mailbox is protected with anti-malware and anti-spam protection. For more information on exchange online pricing and migrations, speak to a migrations expert to discuss your options.
Find a customized solution for your needs. Royal Discount is a Certified Microsoft Partner and Cloud Solutions Provider specializing in mailbox and 365 migrations. To request a quote, or to speak to our sales & support team, contact us here.