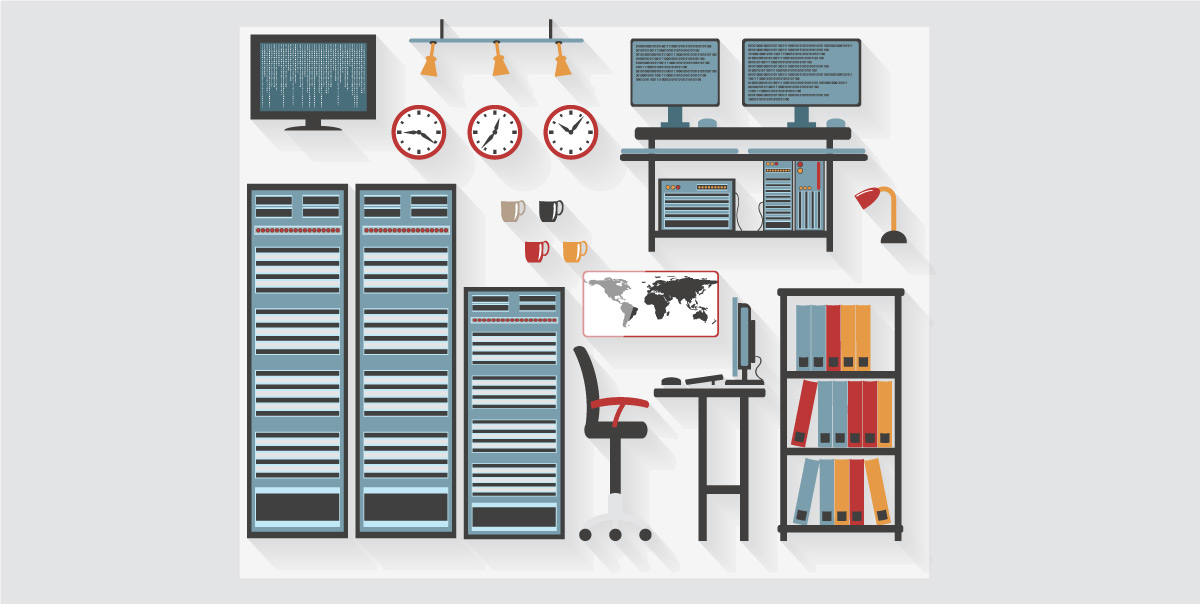 Windows Server 2012 Highlights
Windows Server is a server side operating system from Microsoft. Since its inception in 2008, Microsoft released many versions of the OS. Windows Server 2012 is currently the most popular, and stable version of the OS.
Windows Server 2012 comes with a slew of features and licensing models. New features include a new resilient file system (Refs) – which is an evolution of NTFS. The main focus of refs is availability and integrity. Also included are improved power-shell capabilities, Hyper-V replication, New Server Manager, Direct Access VPN and dynamic access control.
Versions & Releases:
Editions Overview: Windows Server 2012 is offered in three different editions, each with their own features and licensing rules. Versions include Standard, Datacenter and Essential. The standard and datacenter editions are mainly similar in features. The primary difference between the two, being the number of virtual instances you are allowed to run. The essential edition is also similar in features but is limited to only one instance per development environment.
Standard Edition: Designed for small to medium sized organizations. Allows you to run 2 server software per license. Additional licenses can also be purchased.
Datacenter Edition: Suitable for large scale data centers. This edition allows the user to run unlimited number of software instances.
Essential Edition: Designed for small organization with 25 devices and 50 users. Limited to one server instance.
Licensing Models: Starting with Server 2012, Microsoft introduced their new, per-core licensing model. This means Standard and DataCenter editions should be licensed based on the amount of processors their server has. Each license covers 2 processors. A CPU or socket is counted as one processor, cores are not.
Example: A single processor with 10 cores would only require one license.
Pricing: The DataCenter edition with all the bells and whistles will run you about $5988 for the base 2 core license. While the standard edition costs $689. Both of these editions require Client access licenses (CAL) while the essential edition does not. This is an approximate pricing which is subject to change.
One Processor with 12 OSE's require one Datacenter edition while 6 Standard edition licenses, since standard edition allows the running of 2 virtual instances per license.
One 4-processor server non-virtualized server require 2 standard edition license and 2 datacenter edition licenses.
How to Properly License CALs:
Client Access Licensing: Windows Server 2012 standard and Datacenter require both device CALs and user CAls for each user or device connecting to the system. The essential edition does not require CALs, it only allows maximum of 50 devices.
Still have questions about Windows Server 2012 licensing? Speak to our experts. Royal Discount has been helping individuals and businesses with Microsoft for over 15 years. Contact us directly at 1-877-292-7712.