Fraud Re-Sellers on Amazon Offer Software at Bargain Prices – At a Cost To You
With the introduction of online marketplaces such as Amazon and eBay, it is no surprise that end users are looking for the best software deals, to help them save on their often costly business investments. The problem is, most buyers don't realize the inherent risks of buying from un-registered, un-verified third parties. The fact is, an overwhelming majority of discount software retailers on these online marketplaces are selling illegitimate copies of software that often leave the end user at risk for costly audits and downtime. When buying from a re-seller on Amazon or eBay, it is important to verify the legitimacy of the products being sold and to read the reviews to determine if the product is genuine and legal.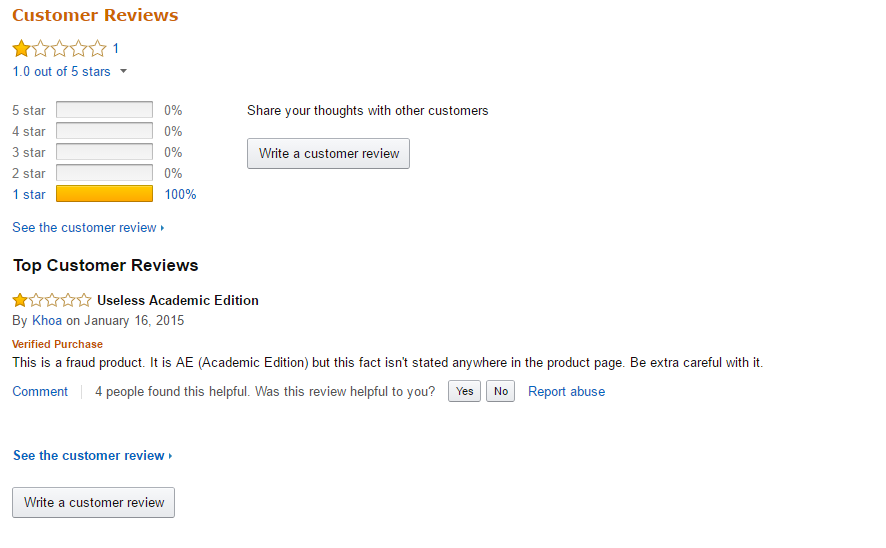 Deals That Are Too Good to Be True Usually Are: Don't Fall For Fraudulent Software
If you find software that is listed well below list, or MSRP price, be wary. Most genuine retailers cannot afford to sell their products for rock bottom prices, and there's a reason for that: The margins on software are simply not that big. So if you find that killer deal on an expensive piece of software, it probably isn't a legitimate copy. Most of the time, if fraudulent, it's the wrong version, a compromised key, or made for a region outside of the U.S. – this means you will get software that might work for a few weeks, months, sometimes a year or more, but eventually you will be paying more to rectify these types of issues. Downtime, expensive audits, and lack of functionality can severely hinder businesses and become extremely costly in light of the up-front savings.
Protect Yourself: Buy Genuine and Eliminate The Risk of An Audit
Did you know a Microsoft Audit can cost businesses hundreds of thousands of dollars. All it takes is for one piece of software on your network to be out of compliance for Microsoft to initiate an Audit letter, placing your entire business and infrastructure under the microscope. Trying to save on that one piece of software just isn't worth it unless its certified genuine. For those trying to save a few bucks, Royal proudly offers some of the lowest prices in the business, with monthly promo codes and incentives to boot – We ONLY sell legitimate software, ensuring our clients are never put in harm's way.
Have questions about a specific deal online? We can verify if it's legitimate or not. Contact us for more information or call our licensing department direct at 1-877-292-7712.