Learn How 
Can
Simplify Your IT Department &

 Why it is the Best Solution for Growing Businesses.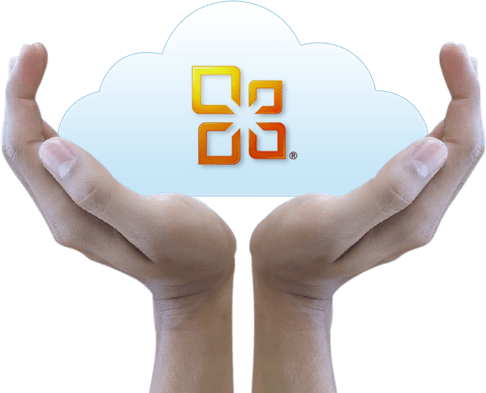 Understanding

Office 365

Migrations
The Facts Are Simple: Migrate to Office 365 and Save
 Office 365 is the software-as-a-service (SaaS) version of Microsoft business products including Office Professional Plus, Exchange, Skype for Business, SharePoint, Yammer, and OneDrive; Office 365 offers all of the great benefits found in traditional Office, and is available both on and offline.
| Office 365 Plans | Office 365 Business Essentials | Office 365 Business | Office 365 Business Premium | Office 365 Enterprise E1 | Office 365 ProPlus | Office 365 Enterprise E3 |
| --- | --- | --- | --- | --- | --- | --- |
| Pricing | $5 monthly | $8.25 | $12.50 | $8 | $12 | $20 |
| Max. Users | 300 | 300 | 300 | Unlimited | Unlimited | Unlimited |
| Use all the familiar apps like Word, Office, PowerPoint, SharePoint and others. Keep all of your work together and access files from up to five devices per user. | | ♦ | ♦ | |  ♦ (plus Access) |  ♦ (plus Access) |
| Utilize Office on the go with mobile accessibility on your devices. | | ♦ | ♦ | | ♦ | ♦ |
| Cloud versions of all the familiar products you love. | ♦ | ♦ | ♦ | ♦ | ♦ | ♦ |
| Collaborate and send files easily with over One Terabyte of storage. | ♦ | ♦ | ♦ | ♦ | ♦ | ♦ |
| Email Inboxes come with over 50 Gigabytes. | ♦ | | ♦ | ♦ | | ♦ |
| Collaborate with ease in online meeting environments with the latest tools, such as SkypeForBusiness. | ♦ | | ♦ | ♦ | | ♦ |
| Setup custom internal networks across the Enterprise and work with security. | ♦ | | ♦ | ♦ | | ♦ |
| Keep track of employees and projects with Yammer, the social network for business. | ♦ | | ♦ | ♦ | | ♦ |
| Utilize analytics with Office 365 Graph and keep track of valuable Business Intelligence. | ♦ | | ♦ | ♦ | | ♦ |
| Share Your Projects with Real-Time Video and Mail Capabilities. | | | | ♦ | | ♦ |
| Enforce Policies and retain control of the network with Enterprise Management. | | | | | ♦ | ♦ |
| Take advantage of advanced BI reporting in Excel and gain invaluable insights. | | | | | ♦ | ♦ |
| Keep the Auditers happy with built in compliance features. | | | | | | ♦ |
| The Legal Team can stay up to date with built in eDiscovery capabilites. | | | | | | ♦ |
Is Your Business Losing Revenue?

"Morale was low because our previous technology was on life support.

Employees were extremely frustrated because they couldn't do their jobs. 

I was ready to lose staff because of it — clients were jumping down their throats. Technology was the problem; it impacted the business."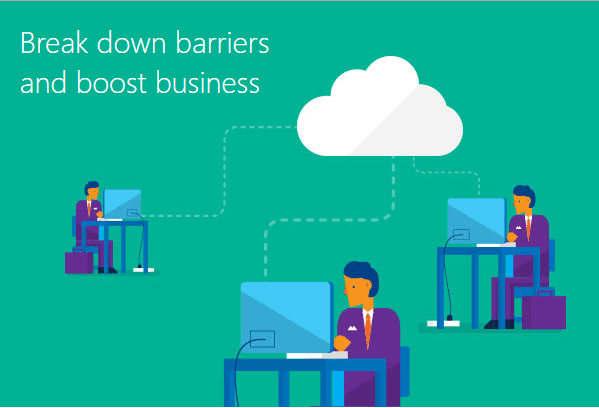 Prior to Office 365, customers, employees and management had to use a combination of on-premises email and productivity software in tandem with various third party web based services such as Google Drive and Skype for collaboration and file sharing.
As these businesses grew and rapidly expanded, many organizations were notable to keep up with the ever-changing demands and maintenance of these flawed setups; leaving employees frustrated with slow connections and a limited ability to work productively on the road, or even in the office.
These limitations led to ongoing growing pains, missed opportunities, and poor business practices including lack of mobility during off-site meetings, reduced productivity, and lack of security policies. A great example would be employees using consumer logins for file sharing and group chat simply to "get things done quickly."
Furthermore, considerable time and resources are typically poured into on-site IT departments, forcing business owners to increase their spending to maintain their complex IT infrastructures.
Today, with Office 365 for Business, owners and management can now scale their companies easily, increasing productivity and collaboration for a telecommuting, mobile workforce, all while effectively reducing infrastructure costs and system downtime.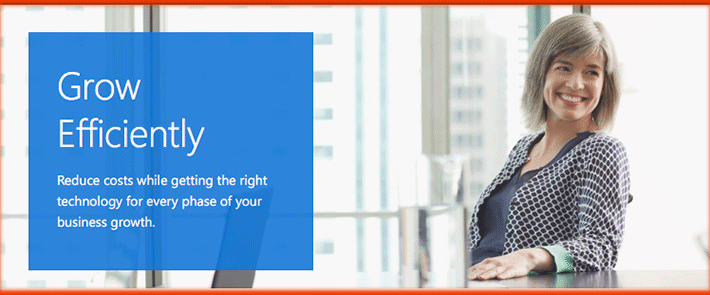 Migrate to Office 365 and Increase Productivity
Avoid Outages & Business Disruption
Always Up To Date: Never Buy a New Version of Office Again.
 Increased Mobile Worker Productivity, Totaling $76,000 Over Three Years On Average.
 Operate With Confidence Knowing Your Infrastructure is Covered by Industry Leading 24/7 Support.
 Install on 5 Devices Including Apple, Android, Iphone, PC, Tablet and more.
Improved Business Continuity – Avoid Lost Billable Hours.
 Anywhere Access To Your Data Via The Cloud + Offline Storage.
Office On All Your Devices
Work anywhere, anytime, on any device. It's ready when you are.
Office 365 is cloud-based productivity, hosted by Microsoft. This SaaS (software as a service) Office Suite is the familiar, rich Office applications customers know, use and love, now offered as a cloud service; so it's always up to date. It's Office plus so much more; It's about bringing enterprise-grade services to organizations of all sizes, from online meetings to sharing documents to business-class email, at affordable prices giving organizations the edge when reducing their barriers to entry in terms of IT infrastructure.
Reduce your capital expenditure: Purchase as a simple monthly subscription. Avoid large up-front costs for new software while moving the cost of IT from capital to operating expense.

Be always up to date: Since 365 is in the cloud, it is always up to date. No patches or software upgrades necessary. Microsoft is adding new value and capabilities on a monthly basis.

Cut hardware and energy costs: Without servers to run for email, websites and document storage, you can reduce energy costs and save by no longer purchasing new server hardware. 

Scale your business quickly: Office365 grows with you – adding a new user is as simple as buying an additional license.

License per user: Simplify licensing while providing each user access to business critical technology on 5 PCs/Macs and 5 mobile devices. Save money when compared to traditional, per device licensing.

License what you need: Find the right plan to fit the right capability needs and price points for each user in an organization.
Is your business ready for affordable upfront costs and ease of management with Office 365?
Our experts can have your entire infrastructure migrated to the cloud overnight.
Our migration experts are well versed in Microsoft cloud implementation, we have the experience and deep cloud knowledge you can trust. Whether you're moving a small office from POP to Exchange Online or launching a full scale upgrade and deployment using O365, we can handle it.
Have budget constraints that have hindered your ability to migrate to the cloud? Call us – Our competitive pricing makes us a leader in the industry and we will work with you to find the solution that fits your needs and your budget.
Looking to plan your project around normal hours of business operation to prevent interruptions in workflow? Our migration experts make process easy & seamless; we work around your schedule to ensure there is no downtime to your business. Let us take care of everything so you can focus on what matters most.
We Specialize in On-Prem, Hybrid, & Staged Migrations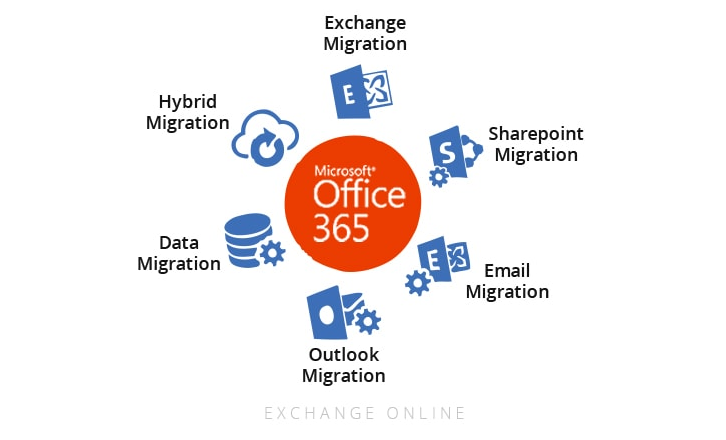 Reduce Your IT Staff and Support Budget
– Real-time communication; Improved collaboration
– Over $40,000 in avoided hardware and software costs.
– A 19% reduction in third-party software and services costs.
– Your Desk, Your Files, Your Devices, Anywhere In the World
– An avoidance of $18,000 of hardware upgrades, including a server and laptops.
Utilize Tools for Control and Compliance
– Eliminated third-party software and services
– Lowered security, risk, and compliance costs
– Data at your fingertips – Reduce time spent on decision-making by 17%.
– Get security, compliance, and privacy you can trust. 
– Reduce liabilities, security risks & compliance costs of $4,929 over three years.
Meet the Trusted Cloud from Microsoft: Security, Protection, and Privacy.
Simplify your infrastructure and reduce in-house technology costs.
Utilize tools to provide immediate relief for growing pains associated with running a small business.
Switch to an easy-to-use platform & quickly manage your workforce.