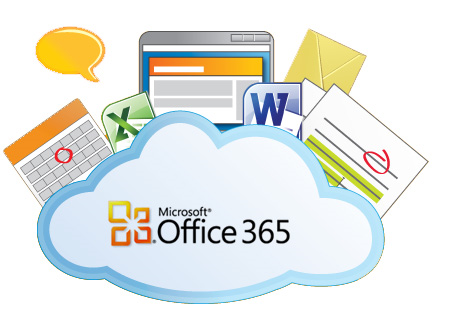 Why You Should Consider Opting for Office 365
Have you made the move to Office 365 yet? Sure, we understand that change is scarier than a Thanksgiving without Turkey, but your trusted experts here at Royal are ready to address all of your qualms. The pricing and plans for Office 365 are really a beautiful value, and once you make the transition, you'll wonder how you managed to operate your business without it. Here are the top five reasons to jump on board 365:
Usable on Up to 5 Devices
1. 365 can be used on up to five devices. That's right. FIVE devices. Remember when you'd buy a CD and install it on your one computer? Those days are gone. Now, your new Office is downloaded directly from the web and you can use it across all of your devices. That means your phone, your iPad, your work computer and your home PC will all be suited up with the newest version of Office. No CD-ROM necessary.
Always Up to Date
2. Office 365 will be up to date for good. That's because it all comes to you via online download. So again, your days of manual entering key cards are in the past. Let's say Microsoft updates their software again in a few years. You'll have guaranteed access without having to buy a copy of the newest edition. How sweet is that?
Always Available – Anywhere You Go
3. You can log in from any machine virtually anywhere to access your OneDrive. Your OneDrive will be where all your documents live, so you'll have anywhere access to all your saved stuff at any point in time. Your OneDrive is equipped with unlimited storage. Know what this means? External hard drives are VERY close to becoming obsolete. It's all backed up to the cloud, baby, and that means you can bid adieu to that chunky piece of technology.
Easily Share
4. The same aforementioned OneDrive gives you the chance to share documents with your coworkers without having to swap versions via email. Your inbox will be so thankful.
365 For Business Makes Life Easy for IT Managers
5. 365 for business will help you run your organization in a more timely and efficient manner. Your IT guy should be worried. This is because you now have the power to add and remove employees without having to resell or return used software. Office 365 delivers an unprecedented amount of control to business owners and will save on capital expenditure costs in the long run.
Still need convincing? Call up one of our friendly specialists (and avid 365 users) for a few more reasons as to why the new Office 365 is the right thing to do. For more information, or to shop our online software store, visit https://www.royaldiscount.com/