Office Pricing Made Easy
Determining which version of O365 would best fit your company and budget requires an assessment of both the needs and access your employees require to fulfill their roles; as well as what your company budget will allow. Microsoft designed its Office 365 plans to fit the needs of any company, of any size, regardless of scope and budget.
What is Office 365 for Enterprise?
The Office 365 Enterprise plans are broken down into six plans, including a basic plan and even two plans for kiosk worker types, showing the versatility of the features and pricing. There are four main offerings for businesses, whether for a entrepreneur or a large company employing tens of thousands.
Enterprise E1 & E2
The MS 365 Enterprise E1 and E2 plans were designed for businesses with no more than 25 employees. This is a good plan for small businesses with no plans to expand. While the E1 variant doesn't have the Office Web Apps, the web version of the Microsoft Office Suite, it does give access to Skype for Business, with on-premise options to Exchange and SharePoint. If you find that your employees need online access to Microsoft Office Suite, the E2 plan does contain the Office Web Apps, along with all the features included in the E1 plan.
Enterprise E3 & E4
The Microsoft Office 365 Enterprise E3 and E4 plans were designed with medium to large companies, with 50 to thousands of employees, or small businesses with goals for expansion. With these options you can install the desktop versions of the Office Web Apps, with the E4 option offering the Microsoft Lync enterprise VOIP solution, allowing for fully integrated voice capabilities on premise.
Which Plan is Best for Me?
For many businesses, the Enterprise E3 plan might be the happy medium or unicorn plan, giving you all the benefits of the E1 and E2 plans, with the added advantage of advanced analytical tools and document sharing capabilities.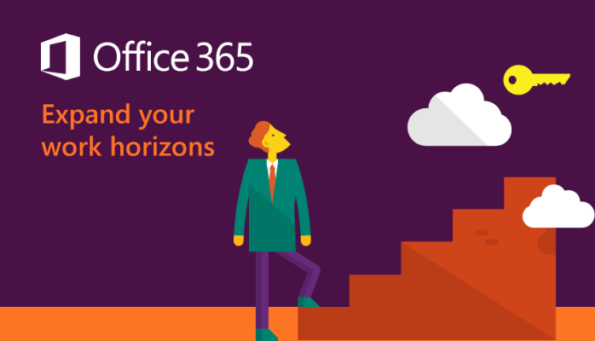 Whatever option you chose, Office 365 "E" plans offer flexibility and on premise licensing rights for SharePoint, Exchange and Lync; making it easy and convenient to quickly view your options and chose a customized feature tier that caters to your company size and needs.
Ready to get started? Have more questions? Call us for more information or shop our online store.