Microsoft's Cloud Business is Growing Faster than Both Amazon and Google
The progressive shift towards cloud-based networks has sparked a great deal of competition among potential network providers who dominate the industry. Microsoft, Amazon, and Google have all established themselves at the top of an increasingly crowded market, and though Amazon still maintains the largest share of the market between these three, Microsoft is ambitiously catching up.
There are many reasons the industry hierarchy is constantly shifting. Here's a look at these companies' recent developments:
Microsoft– the company's Intelligent Cloud division—which includes Azure and various other cloud services—was pleased to announce a 93% growth figure for the first quarter of 2017. Furthermore, the company's commercial cloud business has achieved an impressive annual figure of $15.2 billion. These rates make the company the fastest growing in the market, and it is expected to continue to increase its share as its network is further refined over time.
Amazon– some figures claim that Amazon has upwards of a 40% share of the public cloud services market—substantially more than Google, IBM, and Microsoft combined. This is largely because, as a company, Amazon was among the first to exploit the market and continue producing high quality products. The 40% figure, however, is one that is likely to decline as industry competition begins to wear on.
Google– first and foremost, Google is an advertising company, but the rest of the company—largely enhanced by its increased provision of cloud networks—witnessed an improvement in sales revenues by nearly 50% in the first quarter of this year. The $3.1 billion yielded from these efforts is indeed an impressive figure, though still comparatively less than Microsoft.
As time goes on, and the innovations created by one company challenge and inspire innovation to occur among others, it seems these companies will each inevitably be driven to some form of specialization. Furthermore, companies cannot forget the constant market presence that is held by IBM and other domestic producers. Nor can they ignore the increase in competition that is being posed by foreign providers—particularly those headquartered in China and Europe.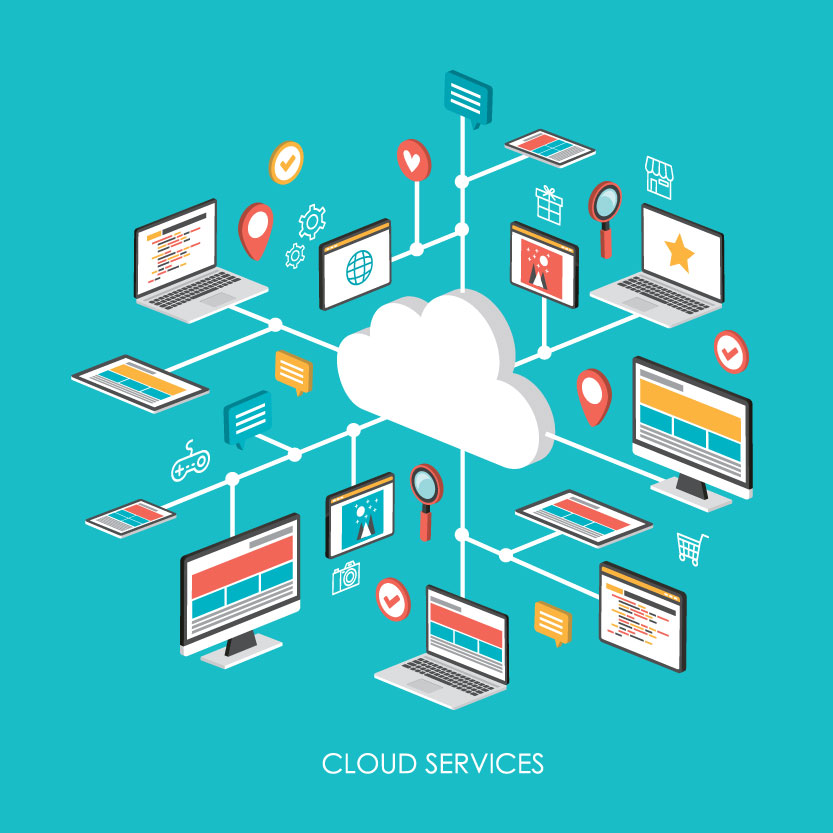 So, why is Microsoft experiencing the fastest rate of growth?
The competition among these industry titans is intense, and each considers even a fractional gain of the market share to be a victory in and of itself. But Microsoft has been doing particularly well lately, and this is largely due to the popularity and usefulness of its newly developed cloud building platform Azure. Azure has been distinctively recognized as being business-friendly, easy to transition to, and capable of increasing both organizational efficiency and capacity.
While Google's revenue is predominantly produced from advertising (over 80% of all revenues as of Q1 2017), it has not been nearly as invested in its cloud platform as Microsoft has. Similarly, Amazon is a company whose AWS may maintain the largest market share in the status quo, but the company is largely invested elsewhere. Microsoft, on the other hand, has been comparatively able to specialize and develop Azure to make it the cloud platform of choice for new and expanding businesses.
Considering that it is typically businesses that make up the majority of the demand for cloud networks, it is unsurprising that Microsoft's conscious effort to appeal to their needs has been rewarded in the form of an increased share of the market. As technology continues to change, there is no doubt that more businesses will be looking for more complex and integrative IT solutions. As expected, the cloud networks of Amazon and Google are briskly expanding, but the network produced by Microsoft can be expected to grow at an even greater rate.
For more information on Microsoft Cloud Services, contact Royal Discount today. Call us direct for a one on one licensing consultation – 1-877-292-7712.