Windows Server Moves to Semi-Annual Releases
Windows Server, part of Microsoft's Windows NT family, is a server operating system used for enterprise level management. Windows server provides the same features of a normal OS, but with several additional server management features. Windows Server 2016 is the latest and greatest in the long line of these Server operating systems, and is the first major release since Windows Server 2012. With Windows Server 2016, instead of a release every few years Microsoft moves to the semi-annual release cycle.
In accordance with this semi-annual release cycle, the Microsoft will release Windows Server updates every Spring and Fall, over 18 months. This new release method is in cadence with the Windows 10 and Microsoft Office 365 release strategy. Microsoft's goal is to bring new, cutting-edge features to customers, faster. This update cycle will enable the software to react quickly to changes in market demands and reduce the number of unsupported use cases.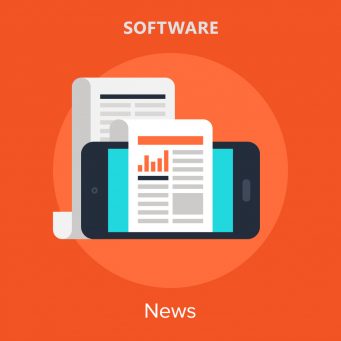 Want to Upgrade for Free? Opt for Software Assurance
These updates will be accessible to all users who are part of Microsoft's Software Assurance Program along with Windows Server Standard edition users. Datacenters without the access to the Software Assurance Program however, will not be able to update. These updates will be automatically become available on Azure Cloud as software images. Enterprises can opt out of this update cycle and Microsoft will continue to offer Windows Server in LTSC (Long Term Servicing Channel) with 16 years of support.
This new update cycle will also include Server Core and Microsoft's data center tool. MS now encourages the use of Server Core for hosting virtual machines and for infrastructure workloads. This will ensure consistency in hybrid IT environments. Nano Server, Windows Server designed for containers, will not be a part of this update cycle. It will have a consistence release every 6 months. Microsoft aims to make Nano Server even smaller, claiming to reduce its size by 50% in the next update. Microsoft is emphasizing the use of Nano Server only for building containers and away from infrastructure related roles.
Added Linux Support
Perhaps most anticipated, is included support for Linux containers. Microsoft is also bringing bash support for windows server just like with Windows 10. Additionally, Windows Server users will get to choose when to update. As with Windows 10, there will be a preview program for the users who want accelerated updates and are willing to take the risk of running beta software. Such users can opt for this functionality by joining the Windows Insider Program.
Microsoft Windows Server 2016 is a part of the company's recent push into cloud space along with Azure stack. This new release cycle will address one of the biggest breakthroughs in Microsoft unified Windows Development.
Royal Discount is a certified Microsoft Partner specializing in licensing and sales of Windows Server. To learn more, or to speak to one of our Certified Licensing Experts, contact us.